Regular price
Sale price
$7.00 USD
Unit price
per
Sale
Sold out
Did you just read ''reusable''?! Yes, this card is designed to be used 3 times or more, whaattt!?
Let's join the movement of reusing the cards and sending beautiful art to many more people. Sometimes we don't know what to do with the card we received and it feels sad to have to put it in a box or even worst, in the rubbish. This is a product I have been working on for a few years and refining more each time.
The Eurasian Black Bird is a very common bird here in New Zealand. This piece was inspired when Emy saw this bird sitting on a feijoa tree on a clear blue day.
The cards are available individually or as part of a set of four different birds, all using the clay art pieces made by myself (I assemble each card by hand at home)
– This is the image of a clay art piece made by myself.
– This card is manufactured using certified 100% recycled paper and is proudly designed and printed in Wellington NZ
– Inside the card is a 'frame' you can write your message. if you're lucky enough to receive one of these cards, all you need to do is remove your message and keep using this card by writing your new message on the next piece of paper. (Slot a piece of paper in case they are all finished for the next person to keep using it, check the measurements on the back of the card).
- Initially, the card comes with 6 insert papers in the frames, which means 3 on each side.
- It also comes with a C6 (11.3 cm x 16.2 cm) size Kraft envelope made in Tawa, Wellington.
IF YOU ARE USING THE REUSABLE ENVELOPE FOR THE FIRST TIME:
Step 1: Separate the card from the envelope 
Step 2: Open the reusable card and write your message on the inserted papers.
Step 3: Put the card in the envelope (leaving the Fully Recyclable Address Labels inside) 
Step 4: Close and seal the envelope with one of the Easy does it stickers and leave the rest inside. 
Follow my Instagram @ecloart
Contact me for any questions and enquiries.
Share
View full details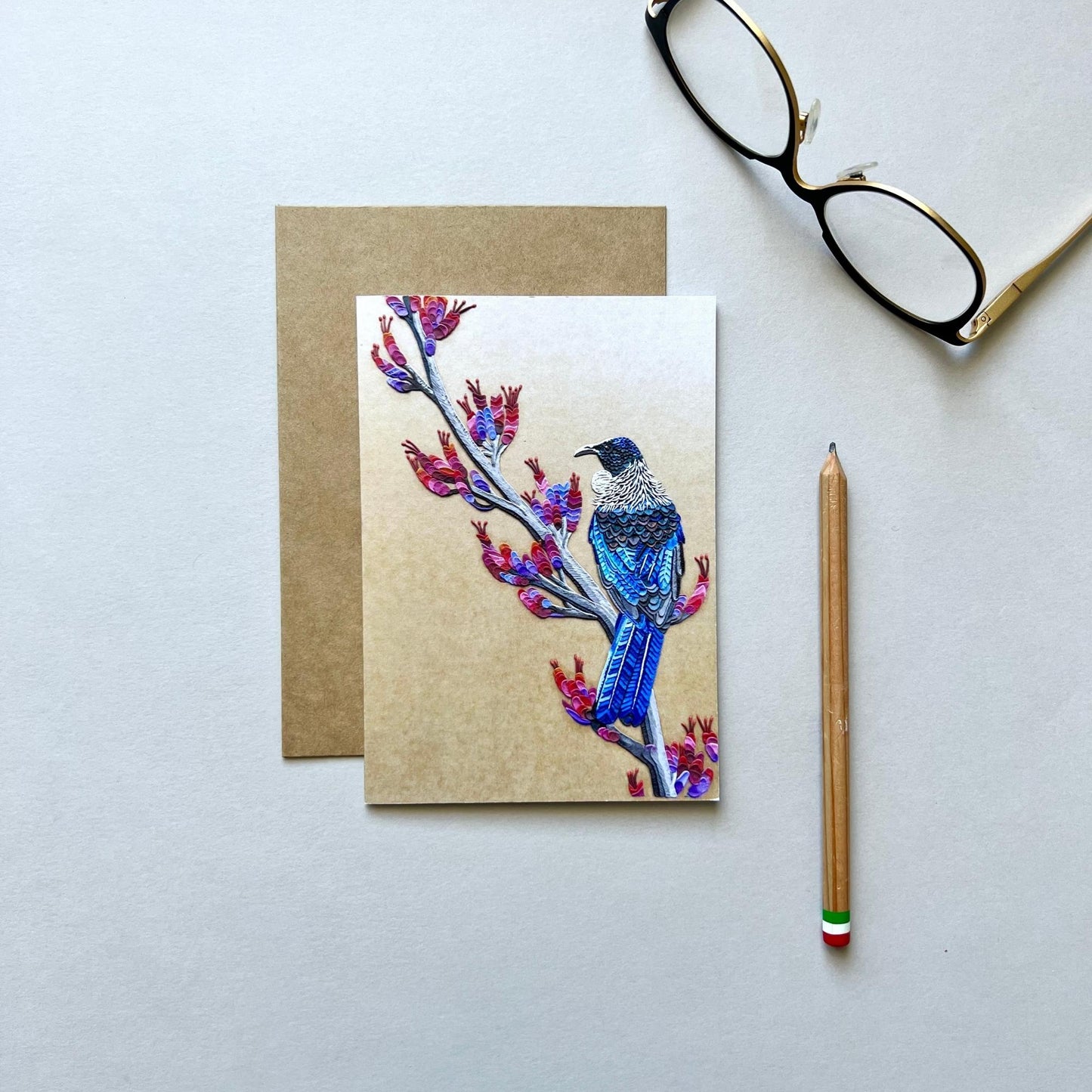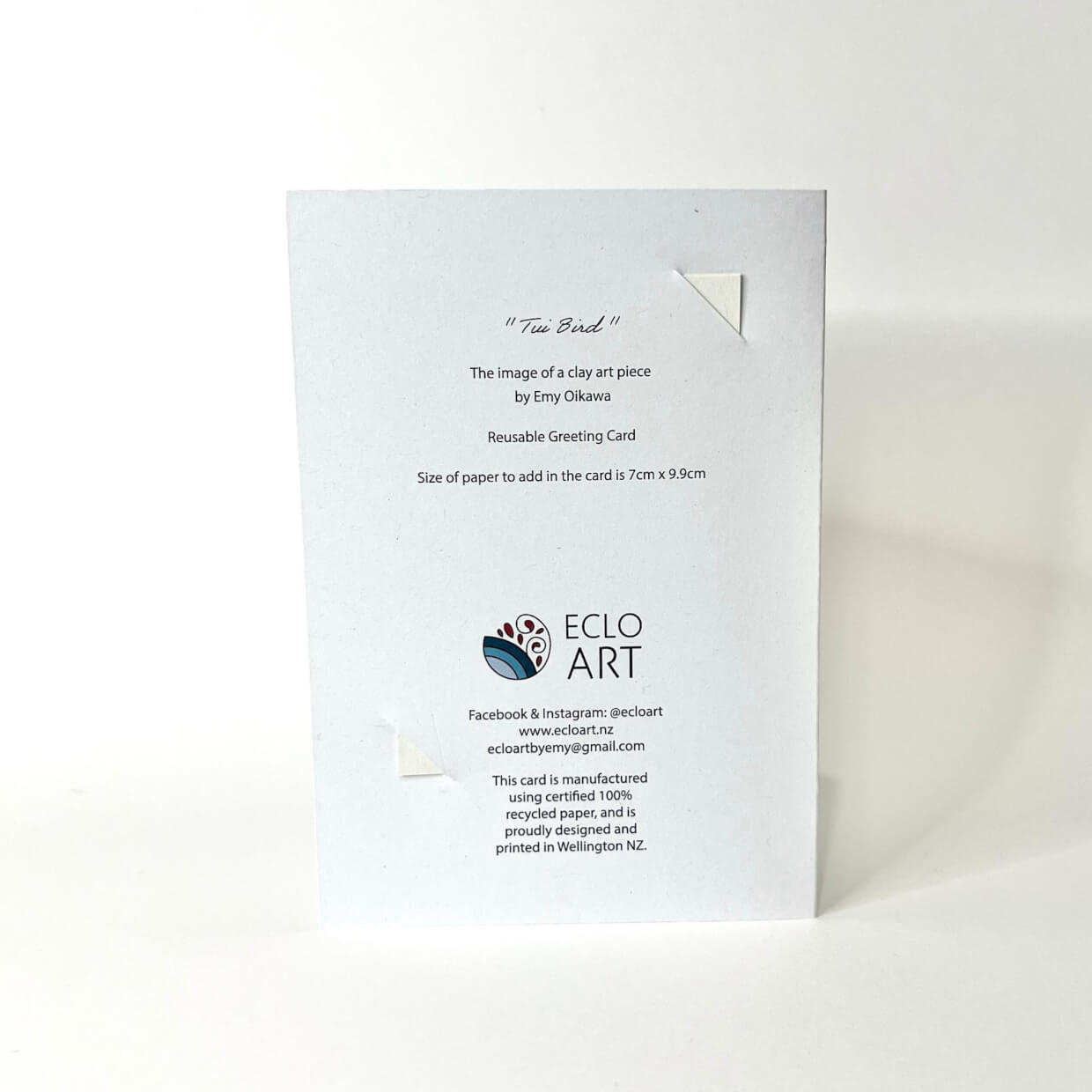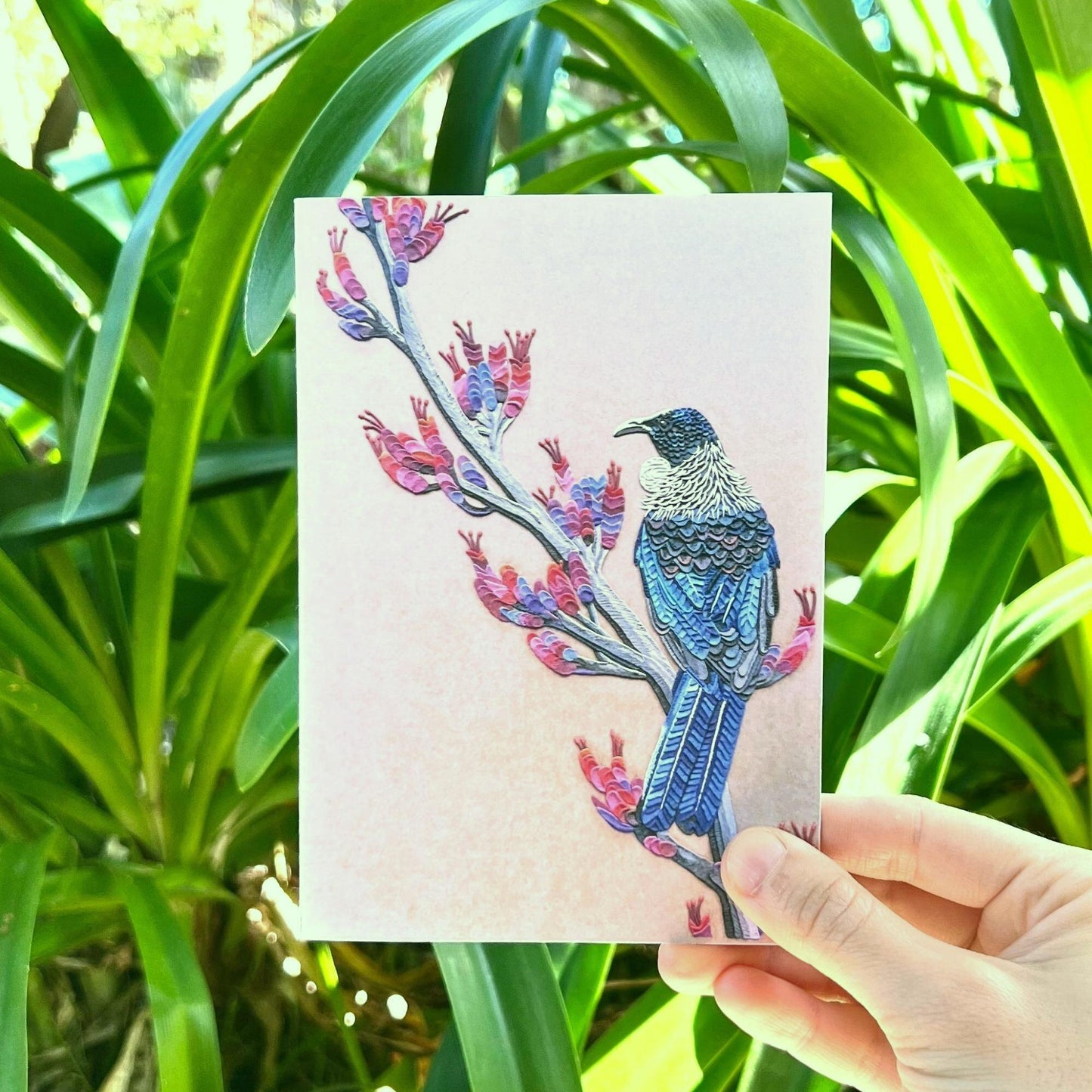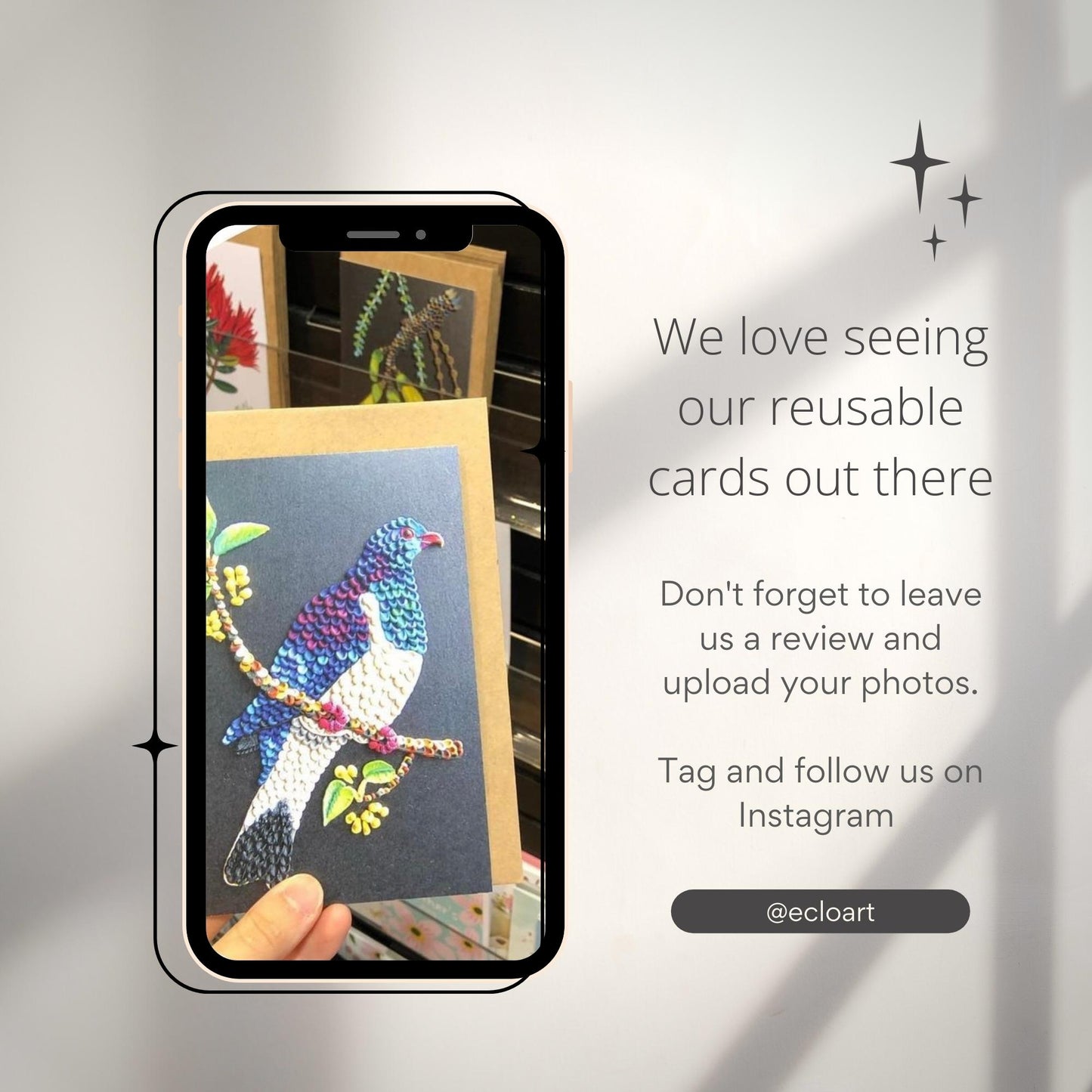 Wonderful idea of the Reusable card!
I love the idea of the card which is able to be reused again and again, and then multiple people can enjoy one card! I hope Emy's beautiful art which is printed on the card will make more than two people happy, not only me and someone I will send it to!