Regular price
Sale price
$7.00 USD
Unit price
per
Sale
Sold out
Did you just read ''reusable''?! Yes, this card is designed to be used 3 times or more, whaattt!?
Let's join the movement of reusing the cards and sending beautiful art to many more people. Sometimes we don't know what to do with the card we received and it feels sad to have to put it in a box or even worst, in the rubbish. This is a product I have been working on for a few years and refining more each time.
The Pohutukawa Flower have a very vibrant red colour (or occasionally orange, yellow or white) and is also called as the New Zealand Christmas tree/flower.
The cards are available individually or as part of a set of four different Pohutukawa Flowers, all using the clay art pieces made by myself (I assemble each card by hand at home).

– This is the image of a clay art piece made by myself.
– This card is manufactured using certified 100% recycled paper and is proudly designed and printed in Wellington NZ
– Inside the card is a 'frame' you can write your message. if you're lucky enough to receive one of these cards, all you need to do is remove your message and keep using this card by writing your new message on the next piece of paper. (Slot a piece of paper in case they are all finished for the next person to keep using it, check the measurements on the back of the card).
- Initially, the card comes with 6 insert papers in the frames, which means 3 on each side.
- It also comes with a C6 (11.3 cm x 16.2 cm) size Kraft envelope made in Tawa, Wellington.
IF YOU ARE USING THE REUSABLE ENVELOPE FOR THE FIRST TIME:
Step 1: Separate the card from the envelope 
Step 2: Open the reusable card and write your message on the inserted papers.
Step 3: Put the card in the envelope (leaving the Fully Recyclable Address Labels inside) 
Step 4: Close and seal the envelope with one of the Easy does it stickers and leave the rest inside. 
Follow my Instagram @ecloart
Contact me for any questions and enquiries.
Share
View full details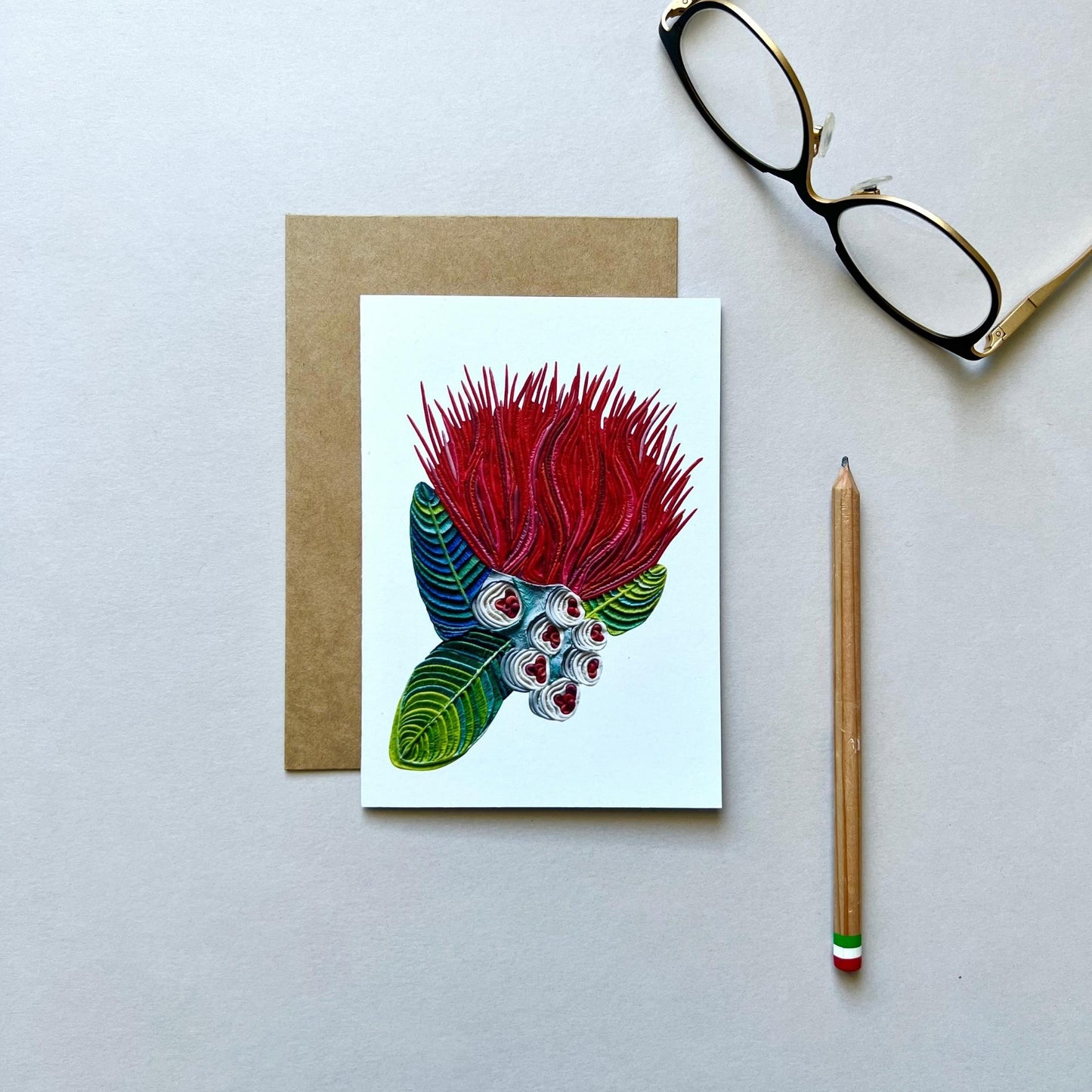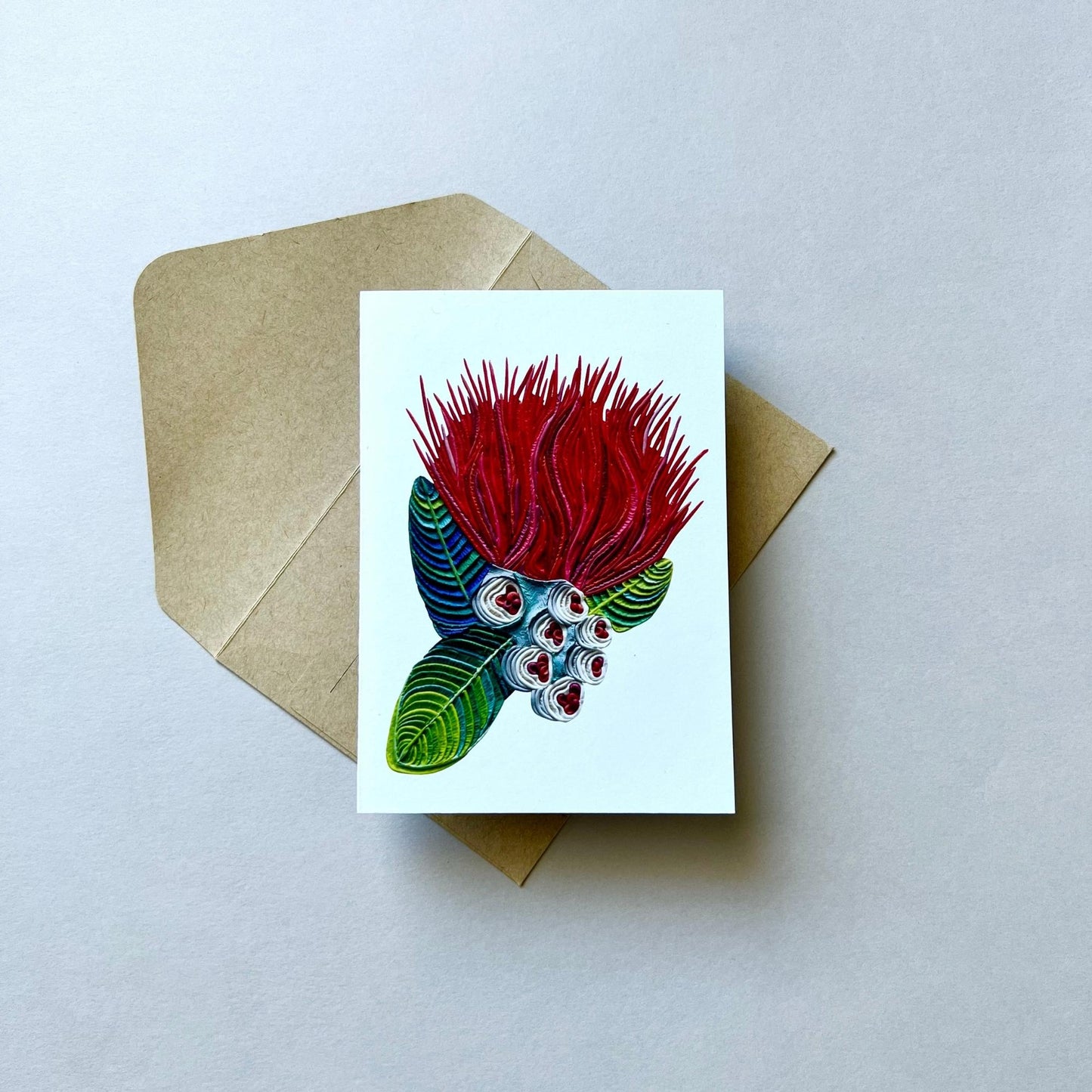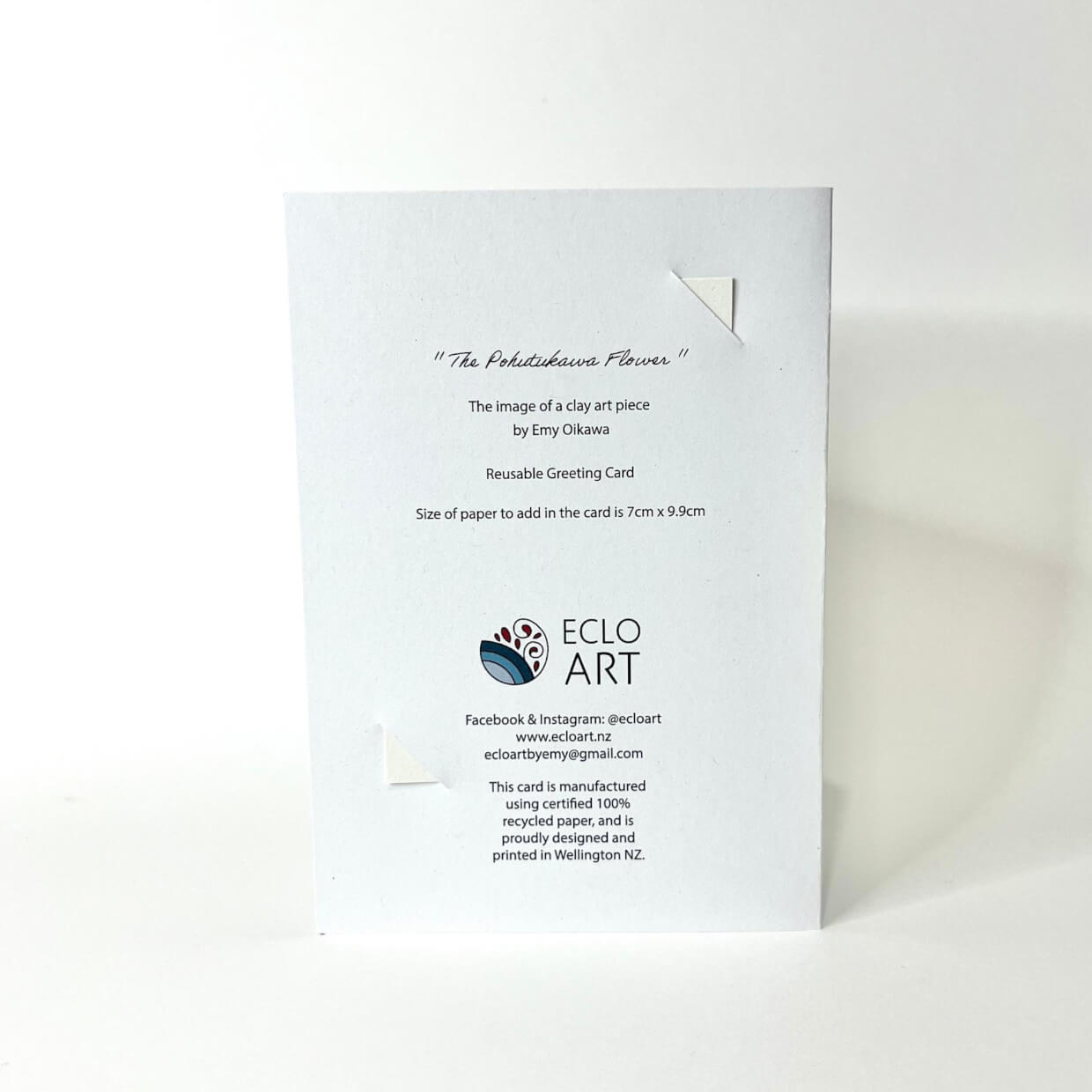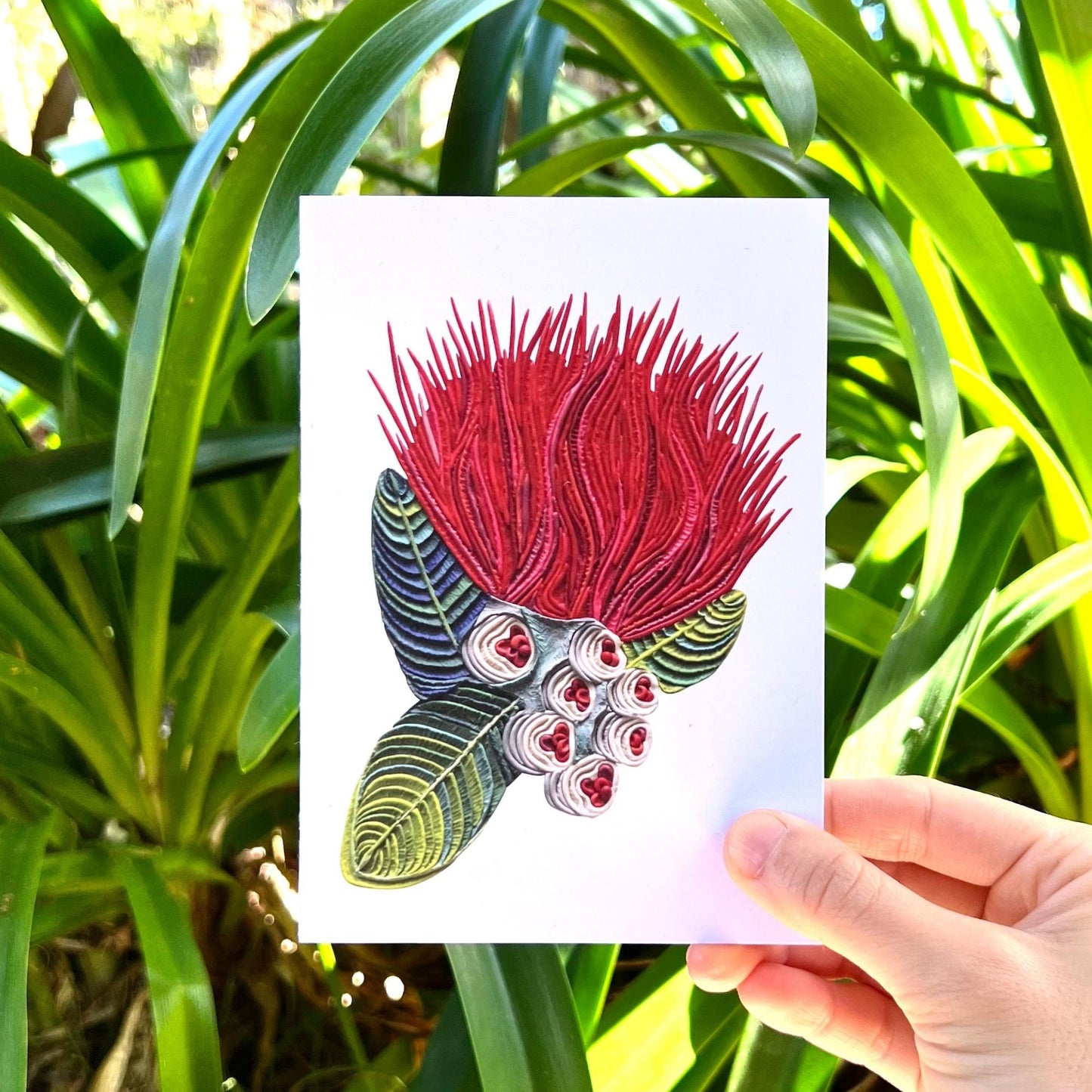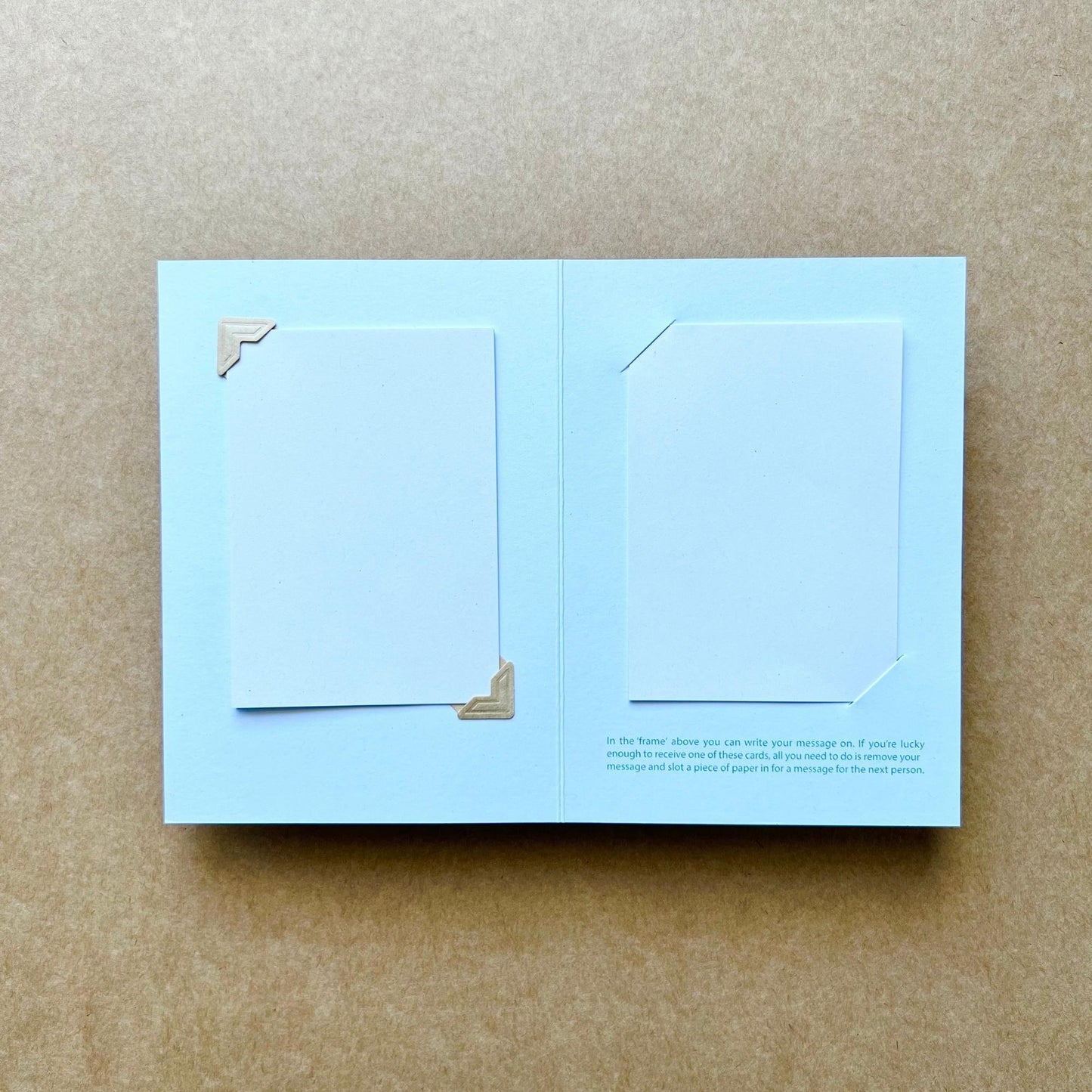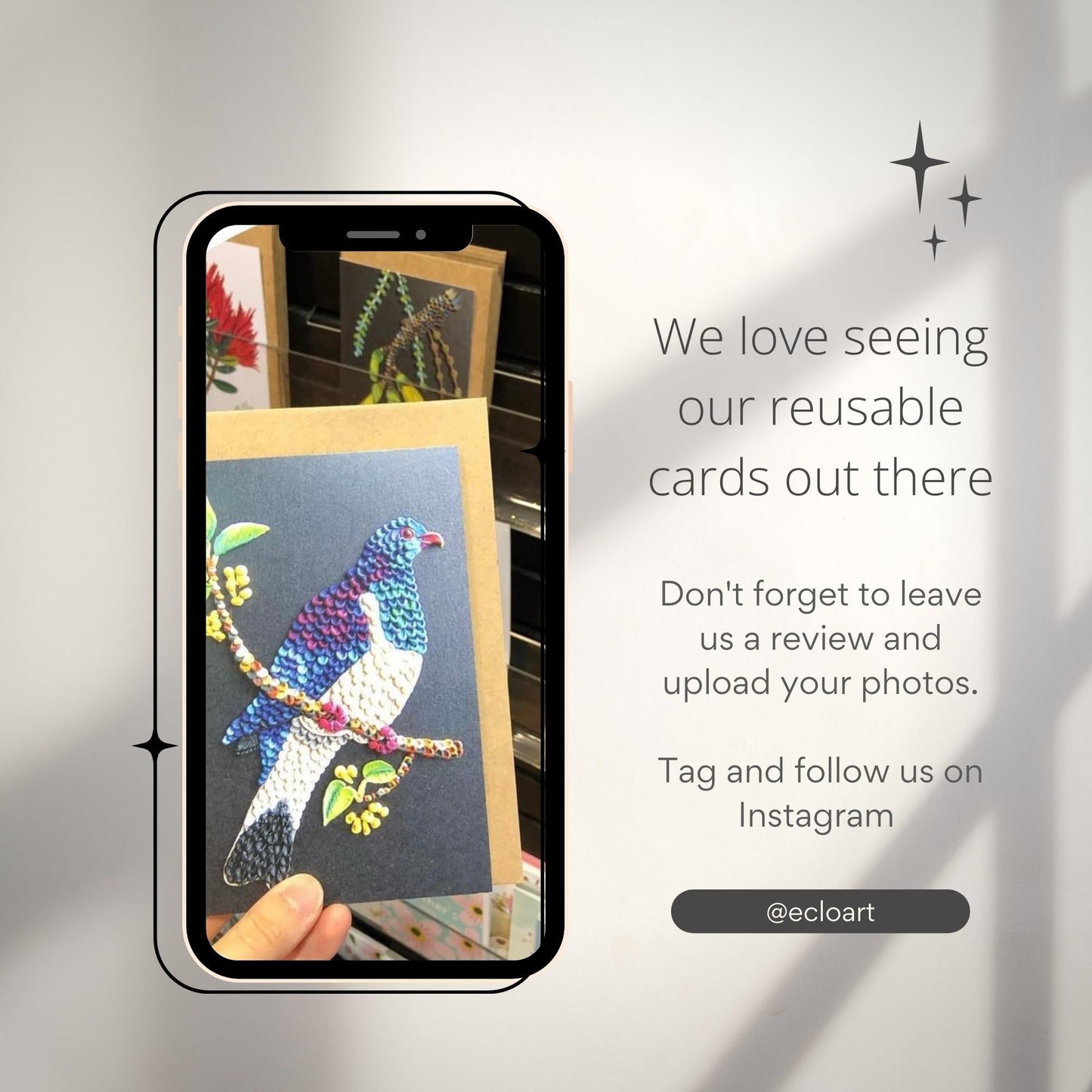 Like in the old days, buy better
Loved the card. It made my day!
I'm currently living in Spain and my bff in France. I remember I once told her it would be amazing to have someone to write letters to, like in the old days. This week, while having a tough day at work, I had the best surprise ever when receiving this beautiful postcard.
Just find the concept so amazing and poetical: you get a message, remove the paper and reply using one of the remaining on the card... WOW!
I'm so excited to write back to my friend and making this postcard the thing that bond us from a distance.
Beautiful, easy to use and environmentally friendly
I could write as much as I wanted because it comes with lots of papers inside. I found it really fun! And the person who I sent it to replied me back with the same card, she was so happy. Now it is kind of our signature to write each other using this postal card. I recommend it!