Regular price
Sale price
$12.00 USD
Unit price
per
Sale
Sold out
Selecting the Ocean's Symphony Plantable and Reusable Greeting Card enables you to make an environmental statement while embracing sustainable gifting. This eco-conscious card allows you to send love and care in an environmentally friendly way, providing a unique opportunity to nurture both your special connections and the planet. It's a sustainable choice that reduces waste and gives back to the environment. Celebrate nature with this artistic and impactful Plantable and Reusable Greeting Card.
Using them, you contribute to a greener planet and redefine how products are used, leaving a lasting impact for generations to come. Your experience will shift the way you approach gifting, knowing that these cards have a second life as blossoming flowers, transforming your message into a gift of life to the earth. You become part of a movement that reimagines the lifecycle of products, ensuring they return to the soil instead of ending up in a recycling bin. With this card, you reshape how you view the products you use, embarking on a journey toward an environmentally friendly future where products are not wasted but become gifts of life to the earth.
Each card contains:
A Kraft Envelope from Tawa, Wellington

A Plantable Flower Seed and Reusable Card, plus 6 insert sheets: which means that this card can be used 4 times, 3 times people will remove the insert sheet added in each inner side of the card and the last person will write the message directly on the card. 

A gift for you: Inside a heart-shaped paper, "Plant Me! I'm flower seed paper."

Inside the card, a simple 4-step description of how to use the card:

1. Write message in frame above. 2. Use top sheet when sending, leaving the rest. 3. To use, remove old message & write on a new insert. 4. When no inserts are left, write on the card. Remember: all insert sheets are seeded flower paper.

Seed blend: Spring Blend (Chrysanthemum, Iceland poppy, and Bergamot)

Instructions for planting the seed paper: Your card contains the gift of life! Seeded with Spring Blend; Chrysanthemum, Iceland poppy & Bergamot. Remove paper corners from card & place unfolded on fresh soil. Cover with more soil and water well, keeping the paper and soil moist until seeds begin to germinate.

Card Dimensions: Width: 11.5 cm, Height: 16.2 cm, Depth: 0.5 cm
If you have any questions please don't hesitate to contact me by clicking here and I will get back to you as soon as possible. 
Emy Oikawa
Eclo Art Artist & Designer
Share
View full details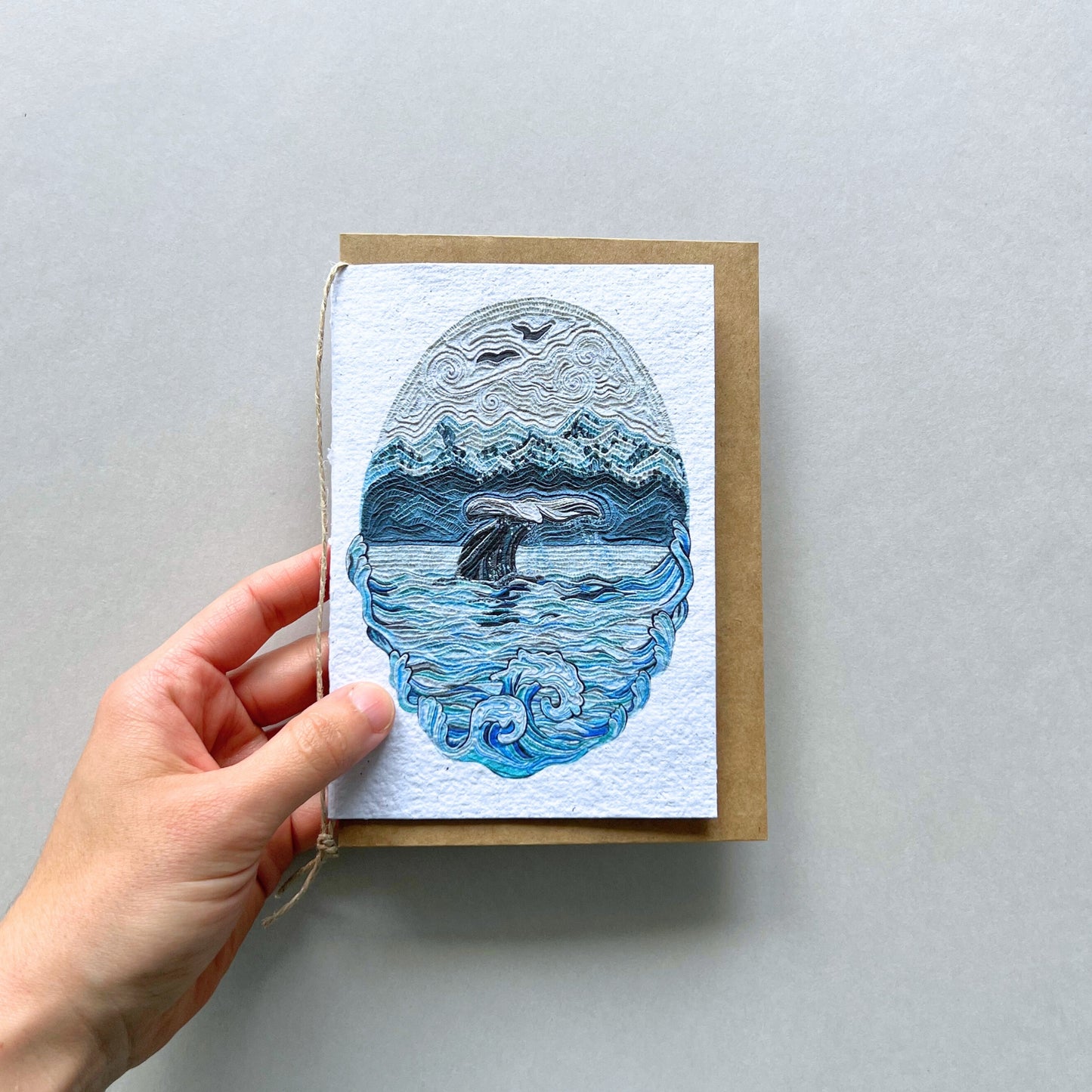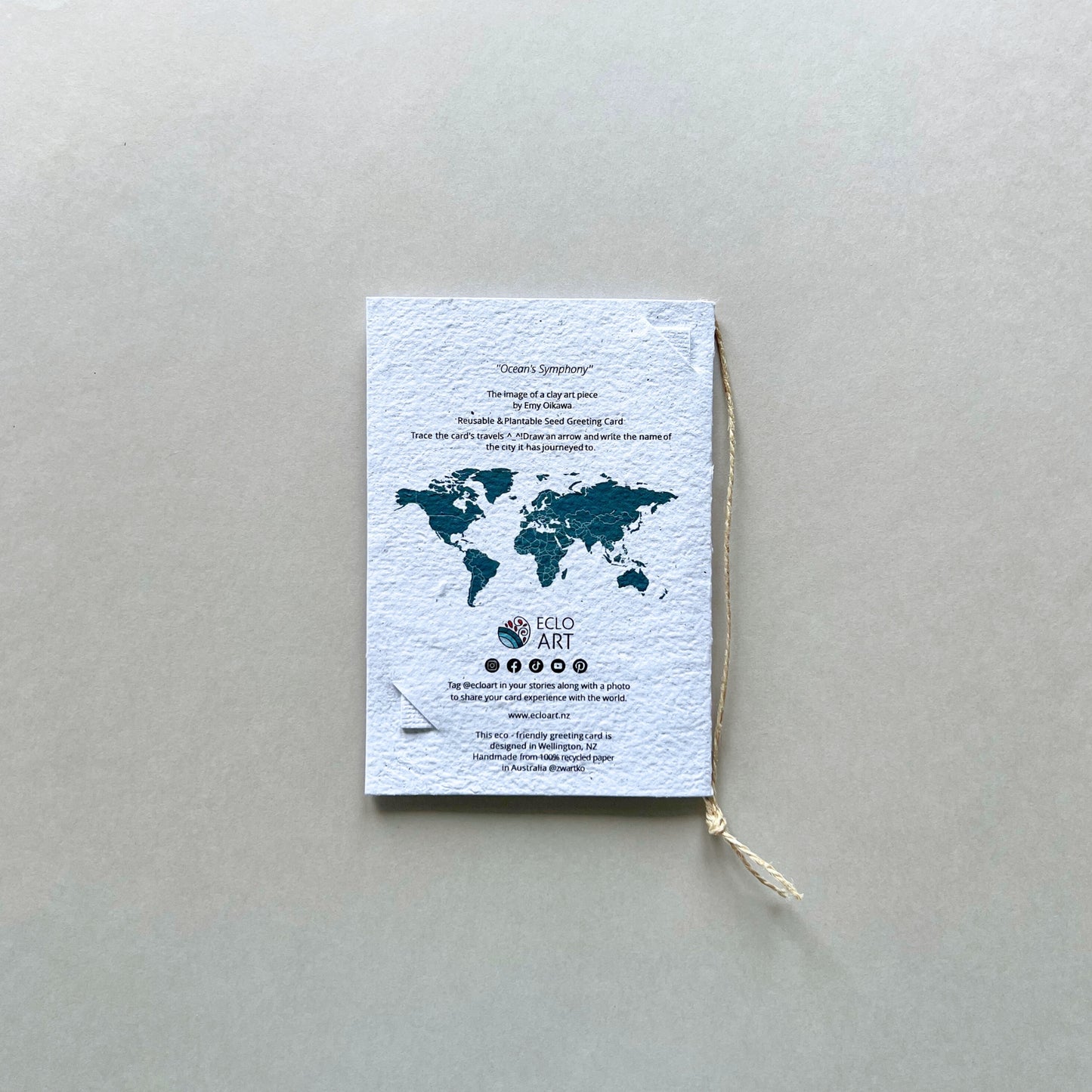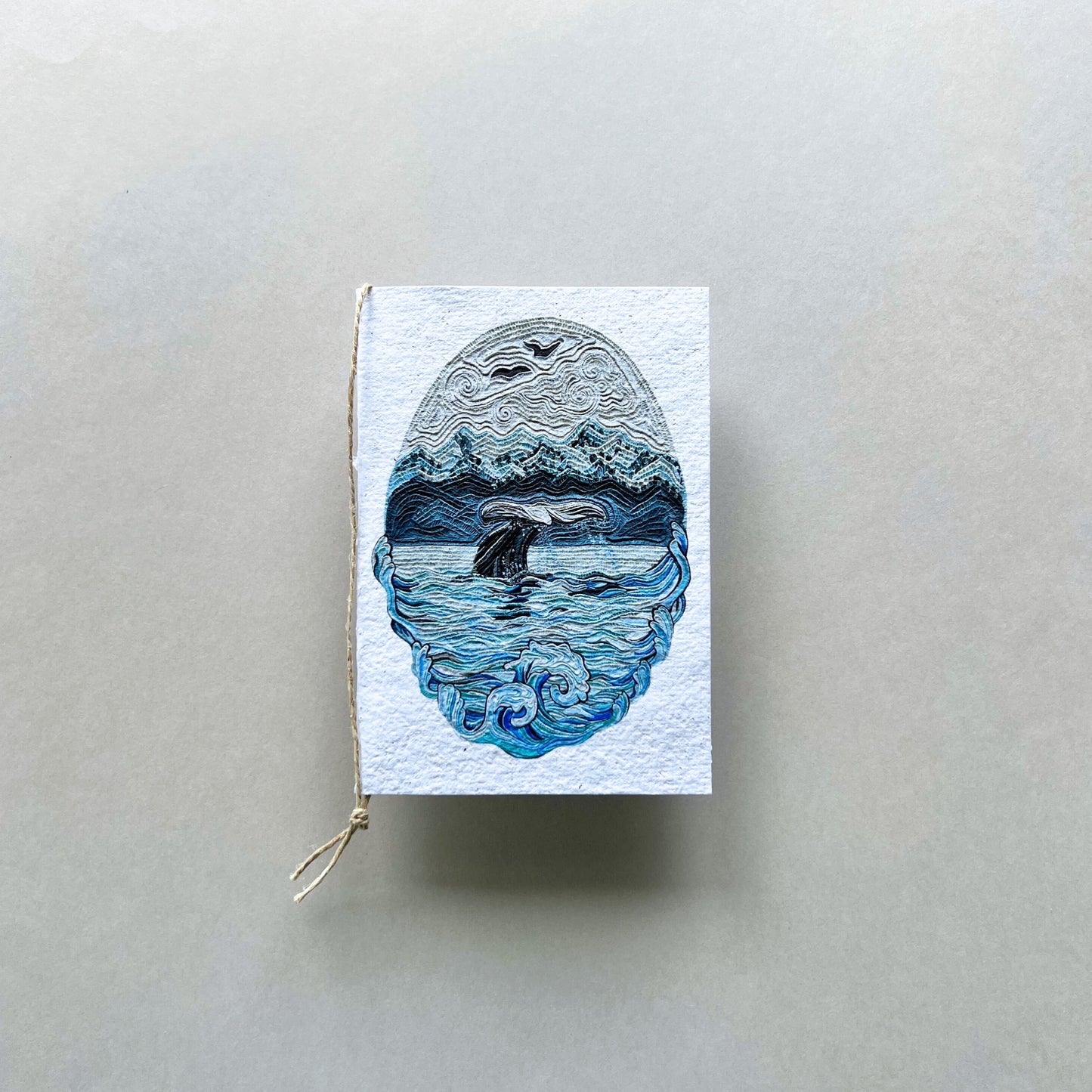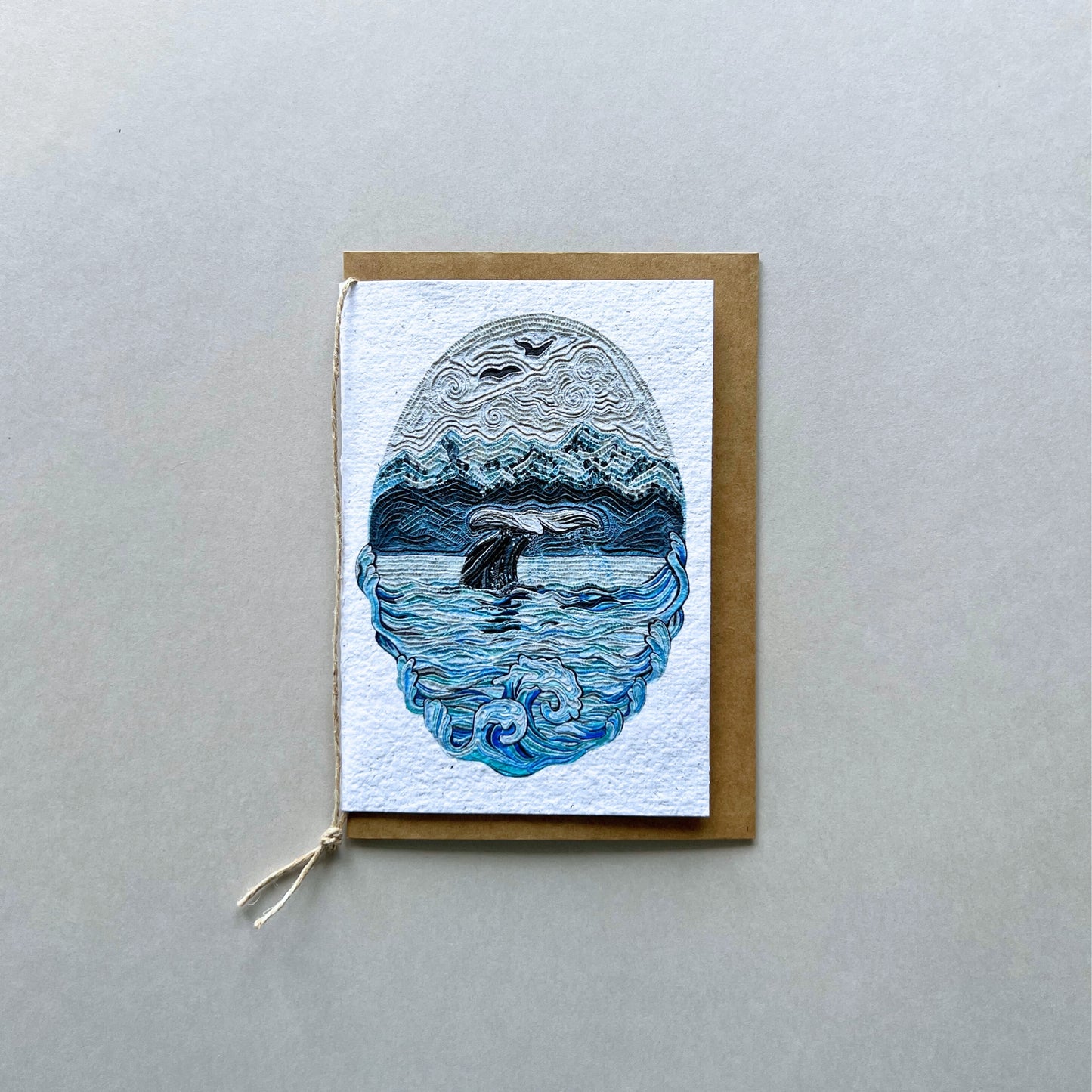 Love it 🌊🐋💙
I love the Ocean's Symphony so much, and it's even more special that it's a plantable and reusable card (although I bought it for myself haha). I keep it in a frame on my work desk along with Emy's other art prints, and It just gives me peace whenever I look at it. I'm hoping to try planting the seed paper soon!